"We like to think that our wines are a certainty for those who drink them, reliable yet always new"
Over the years, the wines of Fattoria di Corsignano have received numerous awards from national and international critics and constant appreciation of our guests and customers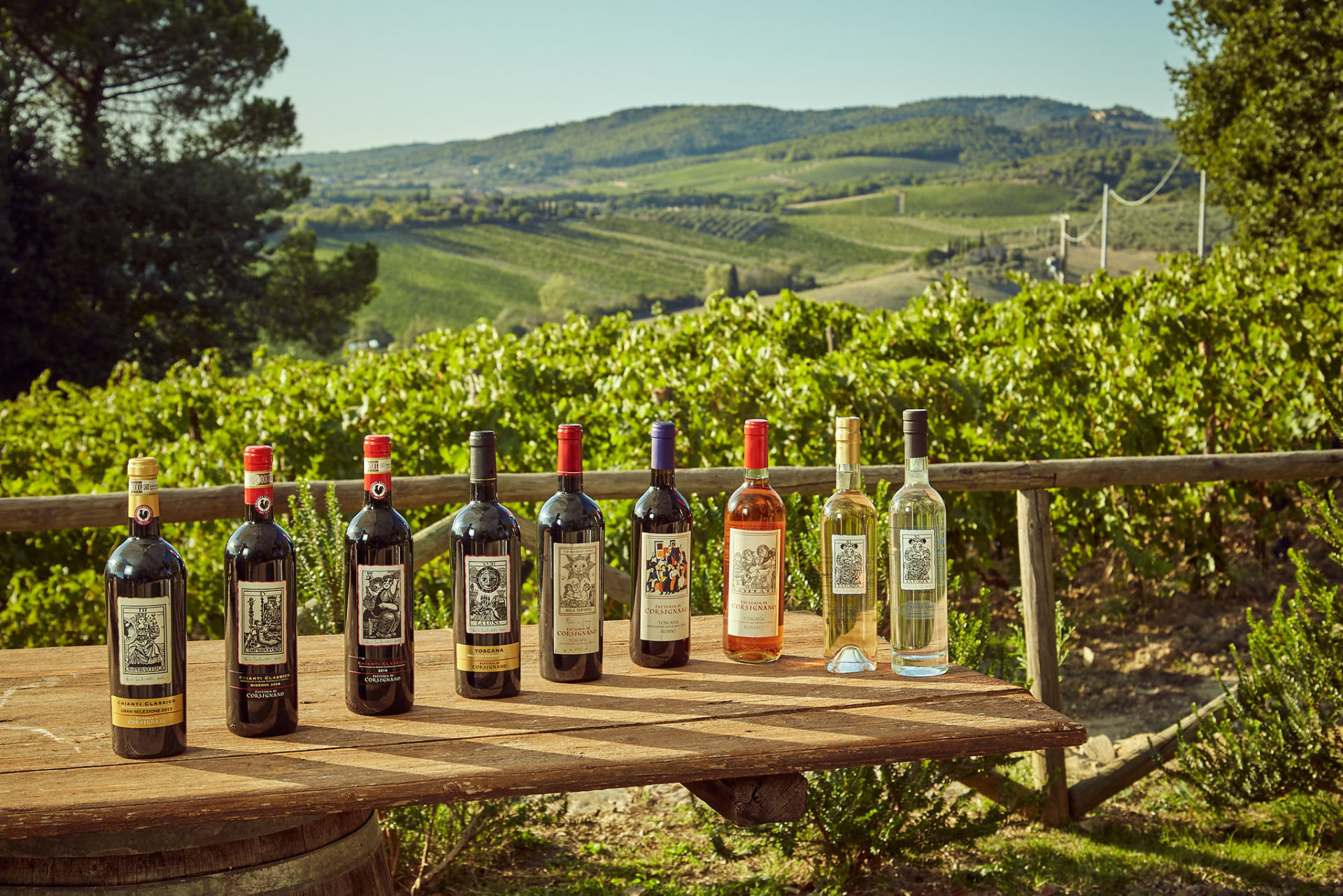 "Chianti Classico l'Imperatrice Gran Selezione 2010. A fabulous Chianti Classico with meat, berry, chocolate and spice character. Full body, round tannins, and a long intense finish. Chewy. Excellent"
"With a beautiful savory character, the Chianti Classico '15 of the Fattoria di Corsignano, which is located not far from the town of Vagliagli, in the Chianti sub-area of Castelnuovo Berardenga. The aromas of red fruits are accompanied by notes of earth and undergrowth, to introduce a vital mouth."
"Chianti Classico 2016. A savory, fresh red with crushed-berry, floral and cedar aromas and flavors. Medium to full body. Polished, chewy tannins and a flavorful finish"
"A paradise immersed in the paradise of the Chianti hills where you can relax, enjoy breathtaking views and enjoy a cuisine exclusively based on local products. Excellently bathed by the fabulous wines also produced on the spot. Do not miss the mastery of Mario who will tell you the secrets of their productions. Beyond all expectations. We can't wait to go back!"
"What a fantastic place. Immersed in the Chianti hills. Peace, quiet and a splendid view over Siena. With the "Sapori Toscani package" we enjoyed two excellent dinners, and the wine tasting was a great experience. Come back".
"A truly exceptional experience is that of wine tasting at the Corsignano farm! The explanation was passionate and very pleasant, they let our curiosity run free !! We tasted excellent wine (Chianti Classico Riserva) entirely produced there on the estate…"